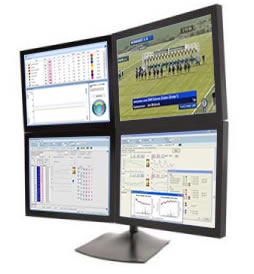 Bet Angel 20 Day Free trial click here this sports trading software is light years better than anything else on the market

Automation Trading on Sports will save you time and make you money, as long as you know how to set up the criteria in advance and what " software " to use, along with what are the best markets to trade daily, I highly recommend Bet Angel Professional software.

Below see one of my screen shots which highlights my automated trades for the day, this screen shot is taken before any in play and took me about 5 minutes to set up for the entire day, this covers 52 events.

The second link shows all the Automated Trades from only 1:45pm until 5pm on the day of posting this, my " Auto Bots " triggered 195 Trades over 30 different events and generated over £52 profit without me touching a button. My Auto Bots were set up to run fully automatic right up to 9:15pm so just think how many other Automated Trades would be put through just on one days Auto Trading.
My Auto Bots finally placed 293 Automated Trades from 1:45pm until 9:15pm across 52 events and generated a profit of £83.81 again without me touching a button, which allows me to just sit back and enjoy the full days sports without having any emotional selection choice decisions to make, or even better getting involved either by chasing or making in play trading errors, which we have all done when we trade " Manually "
General Trading Strategies, price range, optimum strike rate %
My own strike rate from my last 100 trades is 92% my target had been 88% you may think this is very high, but my average price range is around 1.17 this represents 85.47% of the book, I ignore the bookmakers over round percentages, because my selections factor this in, example when I advise taking 1.2 or better, it is because many other bookmakers are pricing this up much lower say around 1.12 or lower.
On a starting bank of £2,000 the overall average stake on these sort of low priced trades is 75% of the maximum stake, the maximum stake would not exceed 5% of your overall starting bank, therefore the average stake would be £75 or not to risk more than 5% of your overall starting bank.
Once every two months I then bank 50% of any generated profit in a given period, then add the other 50% to my original starting bank.
With the initial 100 trades having an overall strike rate of 92% this allows some flexibility with the next 100 trades, i.e. if my own target is 88% for 100 trades, then with me achieving 92% for the first 100 trades advised since the 8th July, it would allow me to drop down to 84% with the next 100 trades, i.e. even when I'm selectting short price selections, there will be periods of aberrant results, therfore it is nice to have a cushion.
The bulk of my trades are laying horses and laying the 0 - 0 in soccer games in which I think there will be at least 2 goals or more.
I will be a little more adventurous when it comes to snooker matches, I believe this is my strongest and most consistent sport to produce profit year in and year out.
I also like to Dutch several players in contention in the final round of a golf event and ocassionally I will trade in play, but I have to respect not all my clients will be watching certain live events, but they can be sent a text and most would have a smart phone or a similar device hooked up to the net.
I will conclude by saying, " SMALL STEPS, LONG TERM PROFIT " this is working for me .....

Soccer Trade that is generating profit:- 22nd August 2012

I like to look for three soccer games that kick off at the same time and what I think will be fairly tight games, i.e. games that may finish in a draw or a low scoring game example not more than two goals.
I then back the draw at the most favourable odds " not always just betfair " then I lay off around the 20 minute mark or when all three combined games are producing a nice % profit, I'm not looking for huge profit and I have a special cover bet on this as well which I will describe later, a nice loophole that I have discovered, but all I can say it is working well for me.

All UK Horse Races Automated Strategies:-
The screen shots show my all day Automated Horse Racing Trading using a " Low Risk " "Long Time Gain " Strategy and pre=set special criteria of instructions.

My preferred optimum criteria settings for this is using initially a LAY strategy, but this is not as straightforward as it sounds. First of all I'm only laying if my trade can be matched 1 tick above the current market price, my trade stays in the market for only 5 seconds until it is matched, then it automatically offsets this by placing a BACK trade again 1 tick above what I've layed my first trade, this is also a Fill and Kill order, I've also an Auto stop for 9 ticks, which prevents any major loss.
This trade is then Automatically fired up 16mins and 30secs before every UK race or certain selected races and all trades are Closed 33secs before the official off time and then it " Greens Out " again Automatically 18secs before the off and finally each trade is only fired up if the WOM Weight of Money is 60% or more on the lay side and the Lay price is less than 10/1 or under.

What I like most on this strategy it rules out any emotions and saves you precious time of not having to select, then trade each race, which then can lead to chasing any losses on a trade that as gone against you.
Some days I look at the overall results at the end of the day and can see my Automated Trading Bots have fired in over 300 trades, generated by only taking 5 mins of my time each morning.

Over the coming weeks I will add more of my preferred Trading Methods.

Naturally I will revise and evolve my trading strategies in accordance to new quantitative analysis data.
If anyone is interested in knowing more of how they can achieve this, then contact me via email paul@frontline-sports.com
See the relevant links below:-

Before Trade:-

After Trade:-

Market Data 150 Mins before the Race Updated every 5 Mins
Automated Sports Trading Screen shot
Automated Sports Trading Results

Recent Mixed Automated Trading Strategy
Lay Favourites UK Course Stats 2014 - 2015 Aug 30th
Up until the 12th Aug 2015 I will update at the end of the season.
The attached PDF shows the stats for the winning favourites at UK Courses. You will see a section marked in RED this is the courses where a larger % of favourites win at UK courses. Then you will see the section marked in GREEN this is where less winning favourites oblige. With the exchange commissions factored in and laying favourites on average around 3.0% higher than SP via the exchanges you can still generate a steady return. In a typical flat racing season there will be over 3000 races in which the favourite will range from odds of 1.1 to 5.0s (Laying favourites higher is risky) I set up an AUTOMATION file to execute laying the favourites between 1.1 to 5.0s 1 minute before the off 1 tick below the best market price. Apx 29% of favourites win, note there will be swings, you must factor this in, to meet your bankroll. Also avoid laying the favourites at the courses marked in RED in the above PDF. In fact you may consider backing the favourites at these meetings.